SOLAR
"Say Good bye to high electricity bills Intelligent & Smart solar solutions"
SOLAR
---
We are solar energy specialists driven to create an affordable and sustainable energy future for commercial & industrial entities in the region. Our expert engineers have decades of experience and skills to provide flawless design, deployment and maintenance of solar solutions.
Residential Solar Solutions
Fazal Engineering successfully caters to all three sectors of domestic, commercial and industrial clients. From a small-scale domestic system as 1 kva to multi-megawatts industrial systems.
we are dedicated to providing hassle free, energy efficient and cost-effective solutions and services of solar systems for homes to Housing Authorities, individual owners to small businesses. Apart from the off the rack systems (readily available for installation) we specialize in creating customized proposals as per the customer's requirements.
Fazal Engineering is offering world smartest solar inverter first time in Pakistan BK-TYN-M Series with following features:
Multimode-Standard Design
All in one : On grid ,OFF Grid, Hybrid mode
Modular Technology: For easy Expansion and Redundancy.
Hot Swappable: Reduce On-Site Repair and Maintenance time
High Speed Static Switching
Battery Backup with Lithium Ion cells
Fully customizable
Bus MPPT Control Technology
Reverse Feeding Management
Intelligent Input Source Management
Large Touch Screen Display
No need of Generator for grid Tied mode
User-Friendly Configuration: Parallel Operation up to 800 KW
Current Limiting Soft-Start Circuit: to reduce the Inrush Current
Intelligent Digital Control Technology: High-Speed DSP Microcontroller
Sixth Generation High-Speed Low-Loss IGBT
Intelligent Fault Detection Function and Communication
Superior Load Characteristics: 0 to 100% load transition without switching to bypass
High-Performance Dynamic Regulation: reduce output voltage distortion
Optional Battery Inspection Module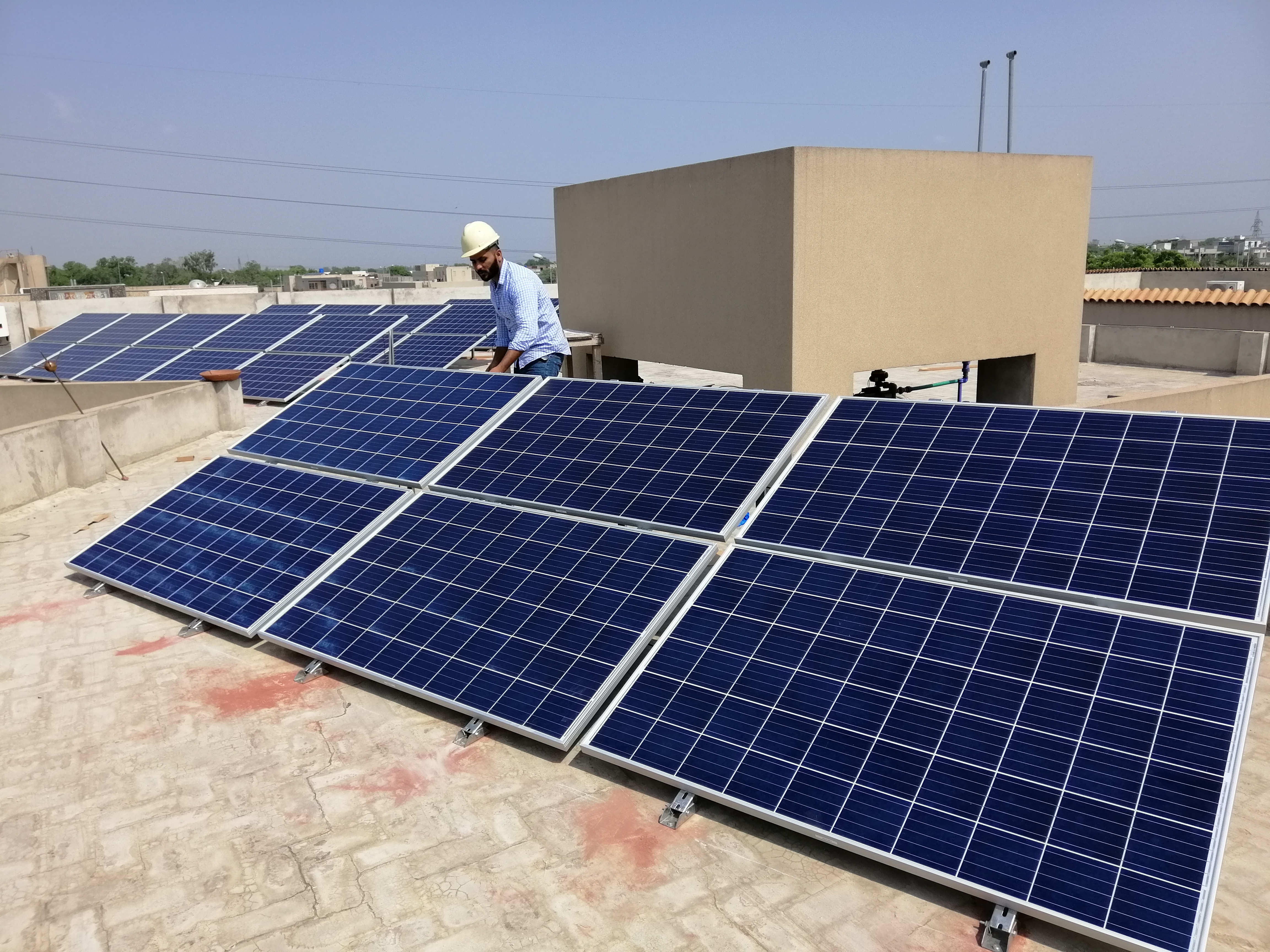 Commercial Solar Solutions
---
Fazal Engineering has achieved commendable success in commercial sector of Pakistan. The company has set efficacious voyage of providing solar solutions to various commercial units such as hospitals, schools, offices, and renowned companies and organizations of Pakistan.
Fazal Engineering can provides Grid Tied and Hybrid solutions to commercial clients. Starting from 100kw upto 10MW Systems.
Industrial Solar Solutions
---
Fazal Engineering's Primary success comes from the state-of-the-art Grid-Tied Solar Solutions for industries.
Agricultural Solar Solutions
(Solar Tube wells & Solar Water Pumps)
---
Pakistan is famous for its agricultural production worldwide. After consulting the international community specialists, we have developed world's most precise, cost effective and energy efficient solar water tube wells in Pakistan exactly according to the requirements of our Land.
The economy of Pakistan is dependent on agriculture and 70% population is living in rural areas. The hard-working farmers work day and night, invest in crops, and get loans in the hope of getting adequate profit.